Report: AGC at Highly-functional PLASTIC EXPO Japan 2019
At Highly-functional PLASTIC EXPO , AGC Inc. showcased new functionalized fluoropolymers and elastomers.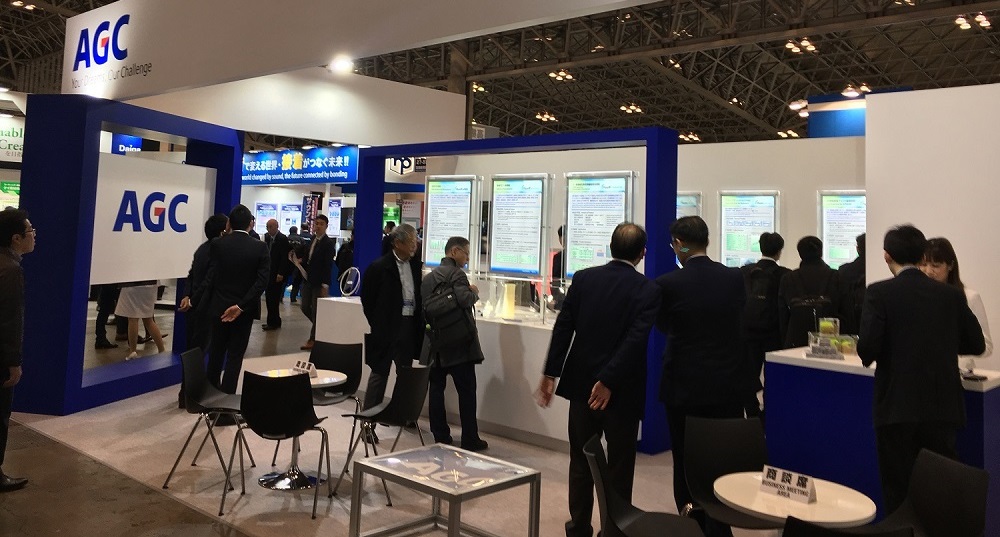 The panels used at the exhibition
You can download the panel data and related leaflet through the following links.

Fluon+ MPC, FPC: High-functioal melt processable compound and filled PTFE compound
Click here to download the Fluon+ FPC leaflet.
Fluon+ Adhesive: Functionalized fluorinated adhesive resins including 5G PCB material, Fluon+ EA-2000
Click here to download the Fluon+ EA-2000 leaflet.
Fluon+ mPLASTICS: Brand-new PEEK compound

Fluon+ COMPOSITES: Cutting-edge fluorinated CFRP/CFRTP

AFLAS: High-functional fluoroelastomer, FEPM
Fluon ETFE film: High-functional fluoropolymer films
Please see

this page

for the detail product / service information Fluon+.
Please click

here

for inquiries.